Missing teeth can not only cause embarrassment when you speak or smile. If left untreated, they can lead to other health issues including bone loss and difficulty eating.
Because of their strength, durability, and lifelike results, dental implants are widely considered the optimal method for replacing missing teeth.
The Stubbs Dental team agrees that dental implants are the best method of tooth replacement...
Three distinct parts make up an implant-supported restoration, replacing a tooth from root to crown...
Can dental implants meet your needs?
Unlike Other Restorations, Dental Implants Help Halt Bone Loss
Once you lose a tooth, the underlying jawbone naturally begins to recede.
Unlike conventional restorations, dental implants help stop this process from happening. They act just like natural tooth roots, delivering regenerative signals to your jawbone to keep it structurally strong and healthy.
Do you qualify for dental implants?
But isn't dental implant surgery painful?
We Offer Sedation to Help You Relax during Treatment
At Stubbs Dental, we want you to feel comfortable and relaxed throughout treatment so we offer sedation dentistry in the form of:
IV Sedation
General Anesthesia
These options allow us to help you reach a comfortable state even if you have dental phobia, difficulty sitting still, or are undergoing a particularly lengthy procedure.
Patients who choose general anesthesia will be under the care of a licensed anesthesiologist who can monitor your safety and comfort during treatment.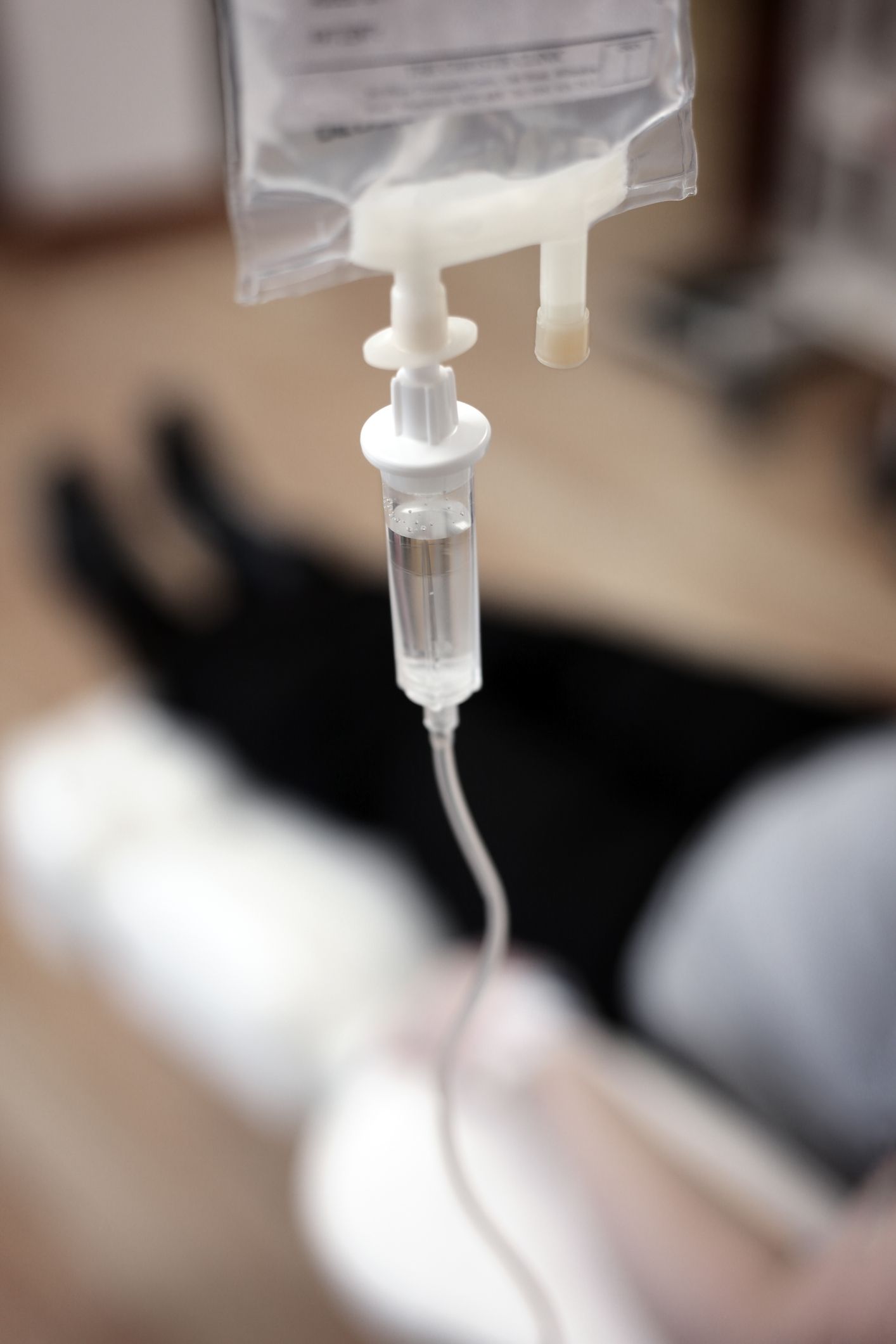 Watch how dental implants are placed...
Our unique approach helps us ensure the best outcomes...
We Use Advanced Technology, Starting with Your Consultation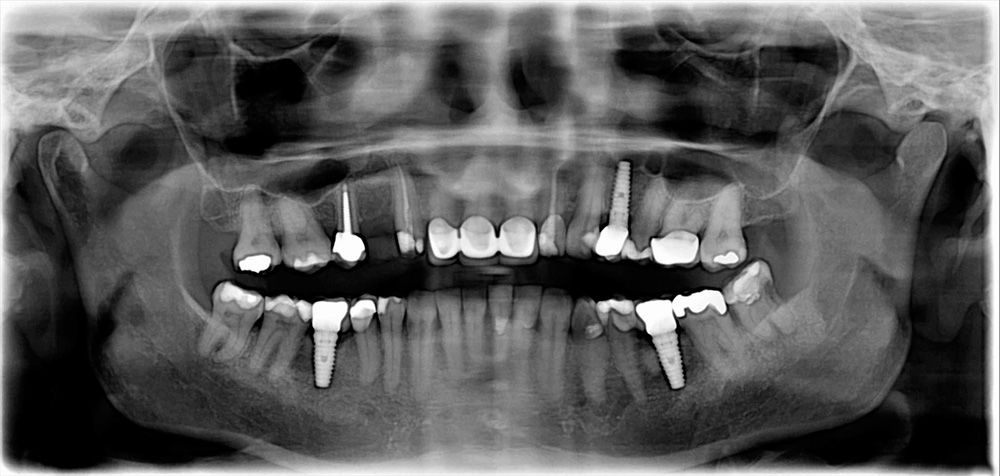 During your first visit, the doctor will perform a full assessment of your gums and existing teeth. To evaluate the supporting jawbone, scans and x-rays will be taken. Advanced diagnostic imaging helps the doctor assess bone health and determine the most appropriate locations for the implant posts.
For example, in order for implants to be successful long-term, they must be completely surrounded by dense bone tissue. They must also be placed far enough away from the maxillary sinuses and the mandibular nerves. Our 3D cone beam scanner can help the doctor analyze these areas for accurate treatment.
So what actually happens during implant treatment?
A Closer Look at the Treatment Timeline
The length of time involved in your dental implant journey will vary based on a number of factors, most notably whether you choose traditional or All-on-4® implants. Traditional dental implants may require that you wait several months before receiving your restoration.
In contrast, the All-on-4® technique reduces the implant timeline for patients at our practices. We are proud to offer and allow patients to walk out of our office with a full set of fully functioning teeth in just one visit. The staff at Stubbs Dental will provide complete guidance and care throughout your entire treatment process.
What to Expect after Implant Placement Surgery?
In the days after your surgery, you may experience some minor bleeding, swelling, and discomfort. These side effects are normal after implant placement and should subside within a few days. Over the next several months, your implants will bond with the surrounding bone tissue to create a stable base for your restoration.
Your specific results will be dependent on your initial reason for seeking treatment, but you can generally expect a beautiful and healthy-looking smile. Porcelain crowns replace a single tooth, and full or partial dentures are designed to replace two or more consecutive missing teeth. A full denture represents a complete dental arch, or the lower or bottom row of teeth. An implant-supported bridge fills a gap in the smile that is adjacent to your original teeth.
Take a look at the results implants can achieve...
Fully Restore Form and Function
More Information About Dental Implants
Dental implants have become the standard method for replacing missing teeth. This technology has provided thousands of patients with a lifetime of reliable, comfortable support for their dental restorations. Dental implants offer significant advantages that make them the best way to retain your crowns, bridges, and dentures. Our doctors are exceptionally knowledgeable and can discuss the many benefits of dental implants with you at his Bountiful, UT, and Layton, UT, practices.
Why Do People Need Implants?
Dental implants are the right choice for a variety of scenarios. A common reason is missing teeth. Accidents in athletics, slips, falls and gum disease can lead to teeth falling out. Age is another common cause of tooth loss. Dental implants are a way to get back the functionality you need in your mouth to eat and talk normally.
Dentures are another common solution to tooth loss, but dentures aren't quite as stable an option, considering that they just rest on the gums, and dental implants are rooted into the jawbone, like natural teeth.
Are Implants Right for Me?
In order to receive dental implants, patients must have satisfactory periodontal health and an adequate amount of jawbone tissue, as well as make healthy lifestyle choices. The doctors at Stubbs Dental will determine your candidacy for dental implants using advanced technology such as 3D x-rays and intraoral cameras.
How Do Dental Implants Work?
There are a few different steps to receiving a dental implant restoration and the entire treatment timeline can span six months or more in some cases. First, the implant is surgically placed in the jaw bone. This implant is made out of a metal that is compatible with the bone. Your doctor will monitor you after this portion of the procedure to make sure the implant is accepted by the surrounding bone.
If multiple teeth are being replaced, implant-supported bridges may be placed for support. After the implant is accepted by the bone, the crown is placed in the implant. This is the fake tooth.
Some patient's jawbones aren't capable of handling an implant. Good dental implant candidates need healthy bones for the procedure to be successful. Different techniques can be used to make the mouth better prepared for an implant, including sinus modification and ridge modification.
Determining the Cost of Implants
If you are considering your tooth replacement options, you may have questions about the cost of dental implants. By performing every stage of the implant process in our office, we are able to significantly lower your cost while maintaining the highest quality. Our affordable dental implant solutions allow our dentists to frequently perform these procedures, at times even more so than many oral surgeons, continuously refining their approach and skills. The dynamic pairing of cost consciousness and exceptional care provided by leading, highly experienced dentists have also made our practice a destination for dental implants.
In addition to this service-oriented model, our practice makes every effort to make your dental implants treatment affordable. We accept financing plans with the following third-party financiers:
Investing in Your Oral Health
When weighing the costs and benefits of dental implants, many patients go forward with the procedure, concluding that it is worth the investment. Dental implants support artificial teeth unlike any other dental treatment available, allowing patients to speak, laugh, and chew without worrying that their dentures will move out of place. Since they are implanted into the jawbone, the titanium posts provide a lifetime of stable support for your restorations.
Many patients find it difficult to place a dollar amount on such a positive change to the look and functionality of their smile and quality of life.
Dental implants are an invaluable asset in that they help patients retain a healthy jawbone. If tooth roots are missing for an extended period of time, the adjacent bone will begin to break down due to lack of root stimulation. This can have detrimental effects on your oral structure, causing teeth to shift and changes to your facial appearance.
For instance, the cheeks may become concave, the face may sag, and the lips can pucker. The good news is that dental implants help halt this degeneration by essentially serving as the tooth root. Many patients find it difficult to place a dollar amount on such a positive change to the look and functionality of their smile and quality of life.
Case Complexity and Number of Implants
Since each dental implant procedure is customized to the patient, total treatment costs can vary considerably depending on the patient's needs.
Case complexity, treatment timeline, and the number of implants are major factors in determining overall cost. Your restoration type, as well as any preparatory procedures, such as tooth extraction, are crucial factors in determining your case complexity and implant needs. Also affecting overall cost is the treatment area and amount of surgery required to deliver the treatment you need.
To offer an example, a patient who has a single tooth that is missing will require one dental implant and a dental crown. The cost for such a procedure will be less than for a patient who has complex restoration needs that involve tooth extraction, multiple implant placements, and a full restorative arch.
Sedation Dentistry Options
Patients who require a minimal number of dental implants may only require nitrous oxide or oral sedation. Patients undergoing extensive surgery and receiving several implants, or those who have a fear of dentistry, may require a more aggressive sedation therapy, such as IV sedation. In terms of cost, nitrous oxide and oral medications equate to a modest expense, while IV sedation is typically a more costly option.
Choosing an Implant Dentist

Choosing an implant dentist in the area is easy when you consider the education, experience, and skill level of the doctors at Stubbs Dental. One of the most important decisions you will make concerning your dental implant procedure is your implant surgeon. Our doctors have many years of experience performing precise and effective implant procedures, which in turn helps ensure that yours will be comfortable, successful, and safe. We have patients traveling from both near and far to come to Stubbs Dental as their dental implant destination.
What Factors Should I Consider?
Over the course of your dental implant journey you will make a number of decisions, none of which are more important than who will perform the procedure. The technological advancements in implant dentistry can only be fully realized when in the hands of a skilled oral surgeon. An implant surgeon must precisely place the implant, ensuring optimal stability over a long period of time. Precision also equates to faster and more comfortable healing.
There are many dental offices that offer implant solutions. When you are searching for the right provider, some key factors and questions to consider include:
Experience: How many years has the surgeon been performing the procedure? Did he/she receive specialized training?
Sedation: What kind of options will I have regarding my comfort level during surgery?
Reputation: Do former patients recommend this surgeon for their work quality and patient interactions?
Value: Money is often an important consideration. Will I receive skilled work at an affordable price?
What Sets Stubbs Dental Apart
Our dentists have been performing successful implant and oral surgeries for many years in Bountiful. Prior to his private practice, Dr. David Stubbs studied at University of the Pacific, Arthur A. Dugoni School of Dentistry and went on to receive rigorous oral surgery training while serving in the Navy.
Stubbs Dental is known throughout the area for our investment in caring for our patients and the community at large.
What prompted Dr. Stubbs to enter dentistry was a desire to improve the lives of others, a personal commitment that is evident in his patient-oriented service model. He is known throughout the area for his investment in caring for his patients and the community at large.
In keeping with our interest to deliver the best possible experiences to our patients, we also offer several sedation dentistry options. For dental implant patients, that means an anesthesiologist may be used to deliver anesthesia for a calm and safe environment.
Most everyone would choose to receive the highest quality dental services, affordably, allowing us to rejuvenate our smiles in a cost effective way. We believe you can have both, and goes to great lengths to keep the costs of our implant procedures at a minimum. All-on-4® implants represent a great advancement in dental technology, reducing the number of surgeries needed for implant placement, and in turn, keeping down costs.
All-on-4®: A Same Day Smile
Based on candidacy, your dental implants timeline could be shortened considerably. Using the All-on-4® approach, Our doctors can place the implant posts and attach a denture in just one office visit. Since fewer implants are implanted in a strategic and precise way, there is less impact on the jawbone, also allowing for faster healing times. Sometimes referred to as teeth-in-a-day, the All-on-4® method provides the convenience of having a complete set of teeth, in a very short timeframe.
At Stubbs Dental, we can also convert your existing traditional prosthetic into one that is implant-retained.
Key Advantages of the Method
By choosing All-on-4® implants, patients can take advantage of the following benefits:
Low maintenance: Dental implants allow you to care for your dentures just as you would your original teeth.
Immediate use: Once the permanent prosthetic is placed, patients can eat the foods they choose. However, during the first few weeks, patients should choose softer meals such as cooked fish, cooked vegetables, and shredded meats.
Improved diet: Patients may find that their nutrition improves since they can eat their favorite meals and snacks, which were off-limits with missing teeth or traditional dentures.
Unmatched durability: With the proper care, your dental implants are built to last decades.
Increased comfort: Your artificial teeth will feel and function just like real teeth since they are attached to posts that have fused with your jawbone and essentially serve as tooth roots.
Boosted confidence: You can love your new smile and laugh confidently knowing that your dentures are firmly in place and will not move.
Greater affordability: As a single procedure, rather than a series, All-on-4® patients can save money. Also, Stubbs Dental is a smaller, community-oriented dental office, and often more affordable than larger implant centers.
Cleaning and Maintaining Your Dental Implants
Although dental implants function like natural teeth, they are not susceptible to decay in the same way that your natural tissue is. However, this does not make maintenance any less important. Knowing how to clean dental implants and taking the time to meticulously care for them is as important as it is for natural teeth. Our team at Stubbs Dental takes pride in arming patients with the tools and knowledge to keep their smile healthy. We will walk you through everything you need to know to take care of your implants.
Why Clean Metal Implants?
Although implants do not decay, they can develop plaque. If this sticky, bacterial-laden substance is not regularly removed, it can irritate and even inflame the surrounding gum tissue.
Known as gingivitis in its early stages, this condition can easily advance into periodontitis. This more severe disease can trigger gum recession and erode the bone that supports both your natural teeth and your implants. Consequently, a regular oral hygiene routine is essential to maintaining the results of your treatment.
Daily Oral Hygiene Routine
Cleaning your implants is very much the same as cleaning your natural smile. Patients should brush twice daily with a soft-bristled toothbrush and floss once a day. Although you must brush thoroughly to effectively remove plaque, it is important to be gentle enough that you do not damage your gums. Implant patients should also consider using a low-abrasive, tartar-control toothpaste.
However, your cleaning routine may need a few adjustments. Flossing is sometimes challenging with implants, so hygienists often advise patients to use floss threaders to insert the floss between the implants. Another useful device is a small interdental brush designed specifically to clean in between teeth and implants. Patients might also consider using antimicrobial mouth rinses.
Protect Your Implants
Implants are strong and resilient, but they are not indestructible. Placing them requires such a significant investment of time and money that it is important to maintain them as thoroughly as possible.
In addition to plaque control, patients should avoid using their implants for anything other than chewing their food, such as tearing off pieces of tape, biting their nails, or chewing on pencils. The prostheses are not designed for this type of action, which can weaken or damage them over time.
With proper daily care, both natural teeth and implants can last a lifetime.
All patients, including those with implants, are also advised to avoid using tobacco. Besides the obvious health concerns tobacco use poses, it can leave stains and make them more susceptible to gum disease.
Regular checkups and cleanings with your dentist and hygienist are also essential to long-term results. Your providers can perform professional cleanings and carefully inspect the implants to assess the risk of damage. Any minor issue, such as a loosened screw or an area of inflammation, can be corrected before it becomes a more serious problem.
Dr. David Stubbs and Dr. James Willardsen of Stubbs Dental are committed to providing comprehensive dental care for your entire family. We are also proud to be affiliated with the:
American Dental Association
Academy of LDS Dentists
Utah Dental Association
For more information about our services, contact us online or call (801) 305-4051 today.